AN EXPERIENCED PARTNER
YOU CAN TRUST
Record acquisition can be an extremely time-consuming process that requires you to research each facility to avoid delays due to improper service of requests, input, and fax or mail paperwork, call to follow up with custodians and sending couriers to pick up and deliver requests and records. Also, once records are received there is the process of making sure the records are on the correct person, correct scope (including any specific dates requested), nothing missing or illegible, to be sure legals are provided and correct, and contacting the facility again if they are not. These details are very important! With a highly organized record service, you can avoid the process of taking weeks or months to get your records.
XL Record Service's team comes with years of experience and relationships formed with facilities and copy services. We know exactly what to file, who to contact, the fee laws and time frame guidelines to produce for each state, and how to make sure your documents get produced quickly and correctly. With our dedicated service, among other tasks to attend to, this allows your firm to spend more time working with clients and building your cases.
The cost to your firm for employee salaries, benefits, furniture, equipment, supplies, and office space is greater than the cost of outsourcing to your record retrieval company. With XL Record service you do not have to worry about these costs or taking your team away from more important obligations that could also affect your firm's revenue. Additionally, XL Record Service's fees can be charged back to the case.
Save time and money today! Consider outsourcing your record retrieval services needs like those offered by XL Record Service. Contact us today to learn more or to order records for your case.
Contact XL Record Service representative with the information necessary to process your request. Our handy order form will guide you to ensure the necessary information is provided. After understanding your case and needs, we go to work to securely find the records you need, following HIPAA guidelines. Please call 877-782-1439 to get started today!
Cannot find your location or provider? Not a problem! We have access to many resources that assist us in thoroughly researching each location requested before we issue the request to ensure there has not been a change with the facility so that requests will be issued to the correct place the first time. Each facility has its guidelines for issuing requests, thorough research ensures that we are issuing each request properly to avoid rejections and delay in obtaining records.
We will have a team following up with each facility to ensure we obtain records promptly. If the facility needs anything additional, or there is a charge from the facility for records, this team will be sure to get them paid and provide them with the information they need. Additionally, this team keeps in communication with the custodians to update your request every step of the way. You can check the status of your request through our client portal anytime 24/7.
Once records are received from the facility, they are examined to ensure they are on the correct person, correct scope, correct date range, and nothing is missing or illegible. From that point, we either provide a bound hard copy of the records or easily searchable with OCR (Optimized Character Recognition), records are scanned and uploaded to our secure client portal for viewing anytime 24/7. Original deposition questions and/or affidavits will be delivered to your office.
Personalized Service, Accurate Results
---
Whether you are a plaintiff or defense attorney, other legal professionals, or an insurance company, XL Record Service partners with their clients to provide prompt and efficient records retrieval services for litigation with over 25 years of experience in records retrieval and provider relationships. When you partner with us, you not only get our experience on your side. You also get clear pricing and thorough, reliable results with quality customer service.
We help our clients retrieve Employment & Payroll, Insurance, Banking, Academic, Medical, Billing, Radiology and Pathology, Pharmacy, Police records and/or evidence, and much more. It's as easy as submitting your request, then letting us effectively process, organize, index, and assemble your job. After retrieval and processing, we can either provide a hard copy of your records or go paperless and store your records securely in our online repository, ready for easier discovery and smooth integration into case management software.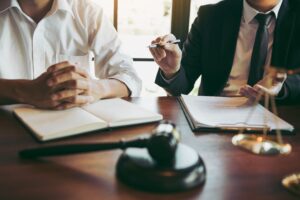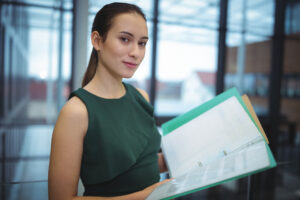 Here to Help
---
Here at XL Record Service, our goal is to help our clients increase their productivity and efficiency so they can realize significant cost savings by providing flexible and efficient support from start to finish. We are the clear choice for your records retrieval partner.
Call 877-782-1439 or visit our Submit Request page to get started today.
Is XL Record Service limited to only the U.S. for record retrieval?
We can obtain records both nationally and internationally.
Who does XL Record Service partner with?
We serve attorneys, insurance companies, and other legal professionals.
Can XL Record Service help me obtain records for my case?
Yes, we obtain records for all types of cases including but not limited to wrongful death, personal injury, criminal, pharmaceutical, and mass tort.
When can I access my requested records?
Our secure client database provides you unlimited 24/7 access to your records, status of your request, and facility correspondence. All of which can be downloaded to be saved and printed for your convenience, anywhere and anytime. Just click our Client Center tab.
Secure Database Housing Verified Regulations and Information
We have a secure database housing verified regulations and information for healthcare providers, hospitals, insurance carriers, pharmacies, government entities, employers, schools, and more. Current information is updated as facility procedures and requirements change.
Access for thorough searches
We have access to many resources to conduct a thorough search of facilities.
Can you provide split and third-party billing?
Yes, we work with our clients to provide split and third-party billing.
What if I need a service or record not listed?
If the service you need is not listed, just ask!